---
28-01-2008
Version 1.1
Bugfixes and a couple of additions.
19-01-2008
Version 1.0
Fixed the remaining bugs i think so this should be a stable release.
12-01-2008
First WIP release.
Download
---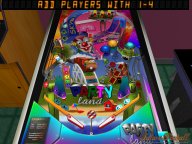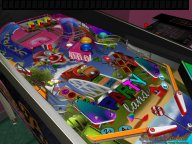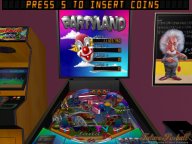 24-12-2008
Version 1.51
Updated so that it plays right with FP 1.9
This means you have to use FP 1.9
Also updated the table and graphics a bit and tweaked the script here and there.
Have fun.

27-10-2006
My first Future Pinball table.
Programming and design done by me and graphics done by SlipperyPenguin
Table is 1 file zipped. Unzip it and load Partyland.fpt into Future Pinball.


Download


---

Nightmare


21-04-2009
First final version 0.99
I think most bugs ar gone after Jerry Winter has playtestet for a long time. Thanks, Jerry.
Script, graphics and sound converted and done by me and table layout was done by Slash2084.
The table has it's own folder so just unpack it, load it up in FP and play.

Download
---
Stones'n'Bones
21-12-2008
Version 1.05
Finally updated the bug in FP 1.8 that made the ball hang on the Scream ramp
and also changed the STONE-BONE lights so they stay lit after a drain.
Download